Welcome toBrozinni Pizzeria
Brozinni Pizzeria is a family-friendly pizza place. Get a taste of New York right here in Seagrove Beach / Santa Rosa Beach FL, featuring the Big Apple's signature crust, our famous buttery garlic knuckles, and a great menu for pleasing your appetite.
Every ingredient we use has been hand-selected to provide an amazing experience for each of our recipes. Whether you're just in for a slice of New York style pizza or one of our incredible salads, you're in for a treat.
---
Call to Order
or Order Online
Pickup or Delivery
4101 E County Hwy 30A
Santa Rosa Beach, FL 32459
Located in Seagrove Beach, FL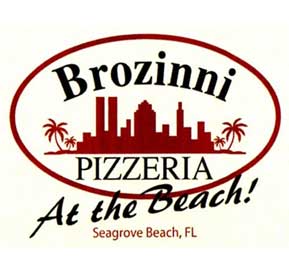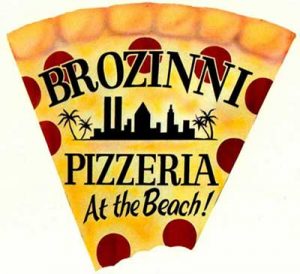 NY Style PIZZA
Open Daily
11am – 9pm
Lunch Daily 11am – 4pm
Giant Slice & Drink 7.99
Giant Slice, Side Salad, Breadstick & Drink 9.50
Pickup or Delivery